Whales & Tales Whale Watching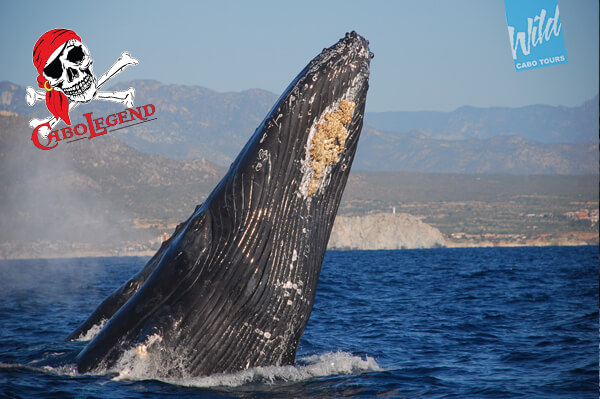 Book Now
WHALES, SAILS & TALL TALES! Discover the gentle giants aboard our 100+ foot wooden brig classic pirate sailboat. Encounter the whales as the early pirates did as they reached the Baja peninsula. We tell you about the whales, their lifestyle and habits as you watch them jump, play and float near the boat. While we chase the whales enjoy fresh fruit, complete Mexican style breakfast and open bar. Even champagne mimosas! Also learn about how the Baja region was discovered and the pirates that sailed its seas. Excellent ambiance and hands on activities with our crew. Fun for all!

Book Now On Our WebPage & get 10% Discount Enter Coupon/Voucher Code: WEBSAV01

*Note Fam-Trip Requires Voucher Code

¡BALLENAS, VELAS Y LEYENDAS! Descubre a los gentiles gigantes a bordo de nuestro gran velero pirata antiguo de más de 100 pies. Dejarnos mostrarte cómo se descubrió la Baja, conoce a los piratas famosos que vinieron a Cabo y conoce los hábitos de las famosas ballenas. Mientras estás viendo las ballenas saltar, jugar y acercarse al barco, disfruta de fruta de fresca de temporada, desayuno completo al estilo Mexicano y barra libre ¡hasta fabulosas mimosas! Excelente ambiente y actividades con nuestra tripulación. Diversión para toda la familia.